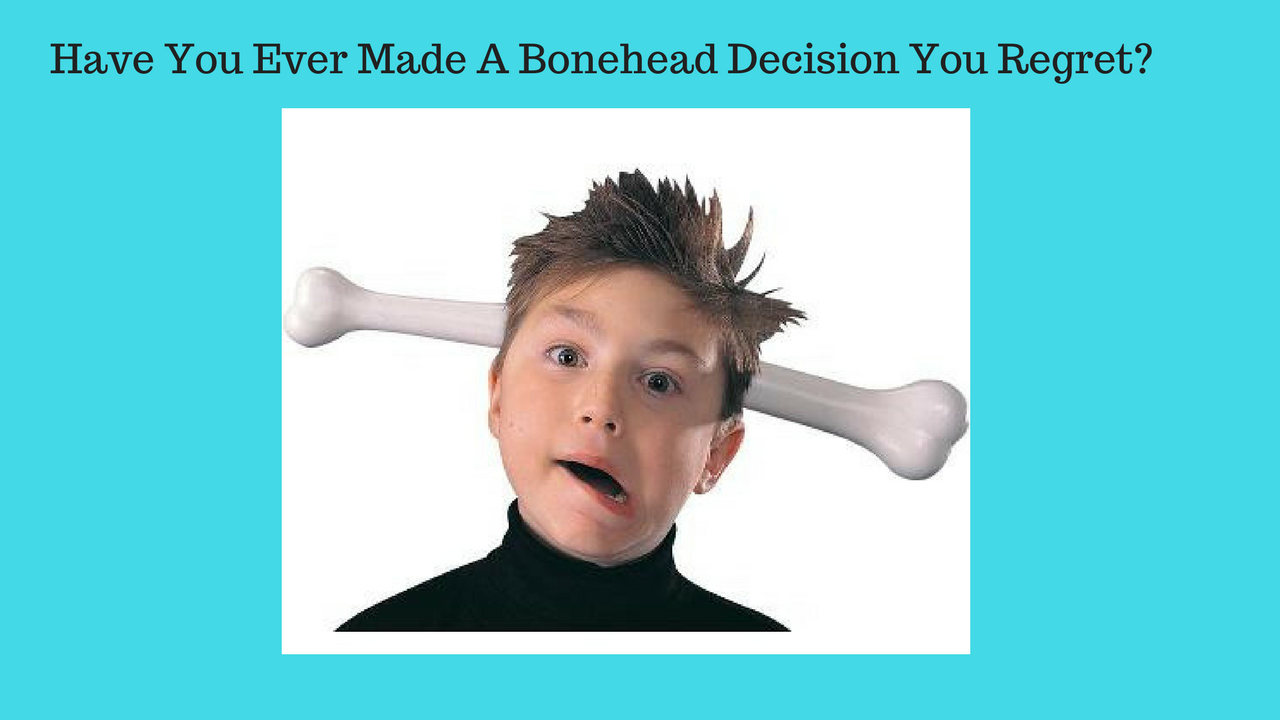 What To Do In Retirement - from a bonehead teacher
What To Do In Retirement - from a bonehead teacher
my topic today is, planning for your financial future. My personal story is an example of exactly what not to do. When I was just nicely settled into my teaching career I made a serious bonehead move. It's scary to think back on it. I had been buying investment properties, fixing them up and renting them out or selling them for a profit. I actually thought that became the next 1980s Donald Trump. The thought came to me to get my real estate licence so that I could be on the inside of the real estate market. I figured that it would be easy to snap up good deals on investment properties. I intended to just dabble in working as a real estate salesperson. Long story short, pretty soon I had to cash in my teacher's pension contributions for money to live on.

What To Do In Retirement - from a bonehead teacher
22 percent mortgages jumped up and slapped me in the side in the head. That and my bonehead decision to quit my job caused me to go bankrupt. I supply taught a few day a week and hide that from the manager of the real estate company which I represented..
What To Do In Retirement - from a bonehead teacher
Even though I earned so little. I had the foresight to borrow money to put in a retirement savings plan. ( RSP) I am glad I did.? Are you putting money aside for retirement? Not right now but when you can afford it, right? That is a decision you will regret. Put money aside even if all you can afford is $25 a month whether you have an employee pension plan or not. It paid off for me because 12 years later I was able to transfer the money from my retirement savings plan ( RSP ) into my teacher's pension when I got back into full time teaching.
Get this, the $7,000 that I took out years before ended up costing me $20,000 to put it back in. I also missed out on 12 years of pension contributions which has greatly reduced my monthly pension check I never realized as a young teacher how fortunate I was having 8% of my pay deducted automatically and placed into my pension. Save money for your retirement, even a small amount, starting now, not when you feel that you can afford it. Don't procrastinate.
What To Do In Retirement - from a bonehead teacher
With gratitude, all the best to you and yours
Ron Barlow.
http://www.facebook.com/RonBarlowCanada
P.S. I figured out how to supplement my reduced teachers pension plan monthly checks
Watch the video above
I am having heck of a lot of fun and making money part time to boot.
Some of us are making a huge amount.